Saturday, May 13, 2006
My first bird...
Heh heh... I also tried to take a bird pic... :p
This is my first bird... I don't remember seeing it before... Quite nice with the black and white contrast. :)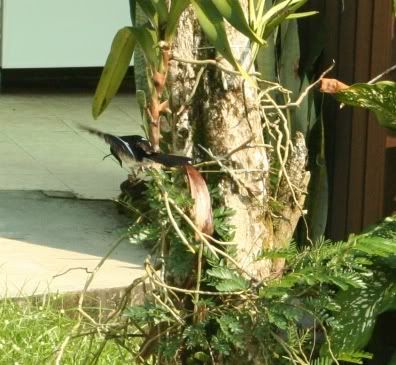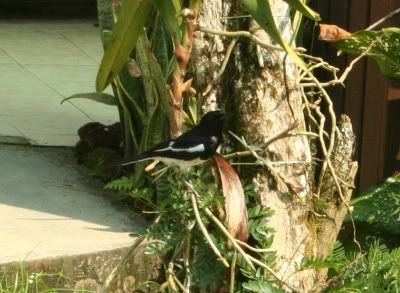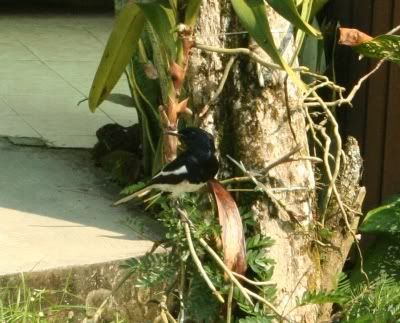 Pardon the poor quality of the pic... :p
Post note: This is a Magpie Robin,
Copsychus saularis
, used to be a common bird in Singapore. You can
read this
for more infomation on this bird.