Friday, December 30, 2005
KLCC Aquaria
Was at KL recently and visited their Underwater World at KLCC,
KLCC Aquaria
. The entrance fee is 38RM per adult. Took some pics and immediately regret not bringing my new camera to KL... Ended up with blurry pics and a need to borrow a friend's pics!
Anyway, here are the pics...
Fresh water section: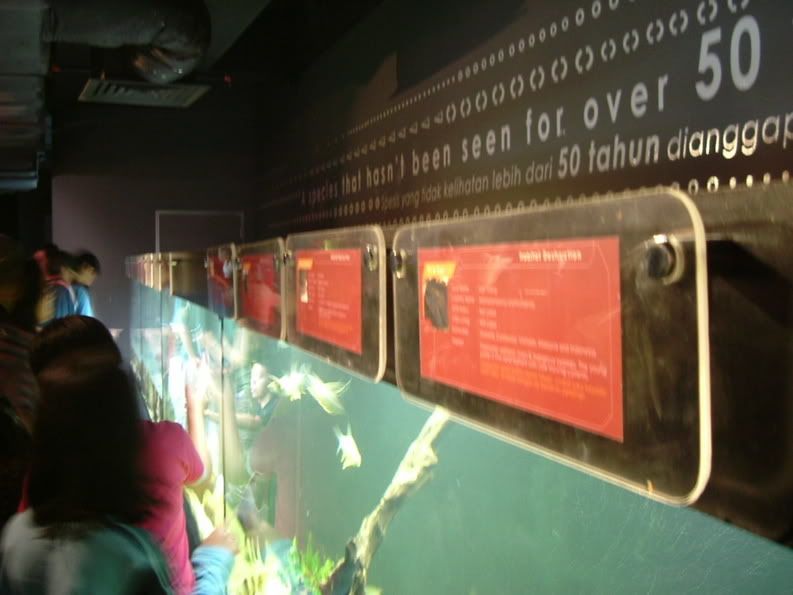 Stingrays and other ancient fresh water fish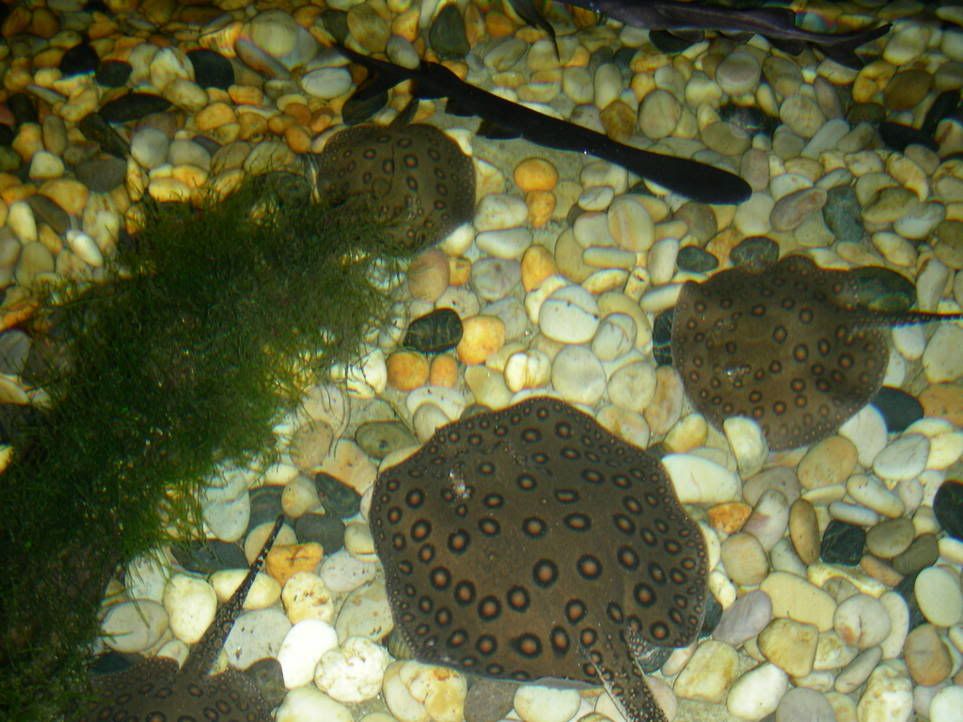 This is for fish found in the Malaysian waters...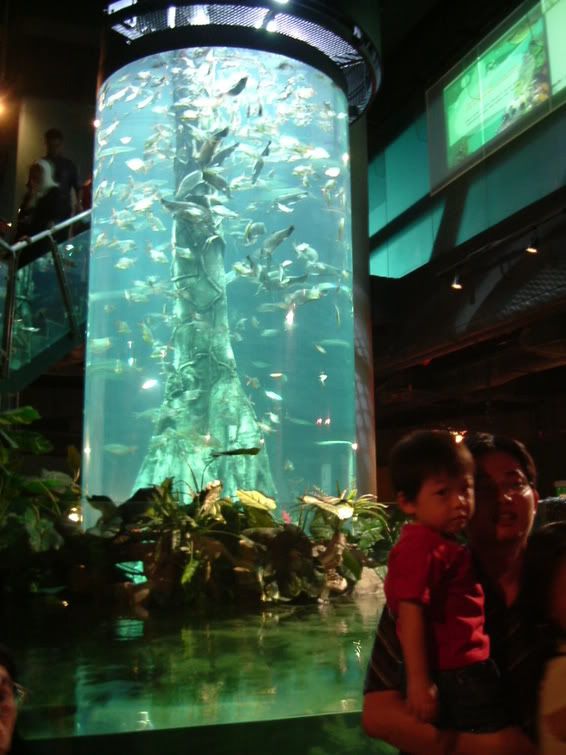 Note the huge catfish at the back
Notice how big red-tailed cats can be... Compare to the araipaima...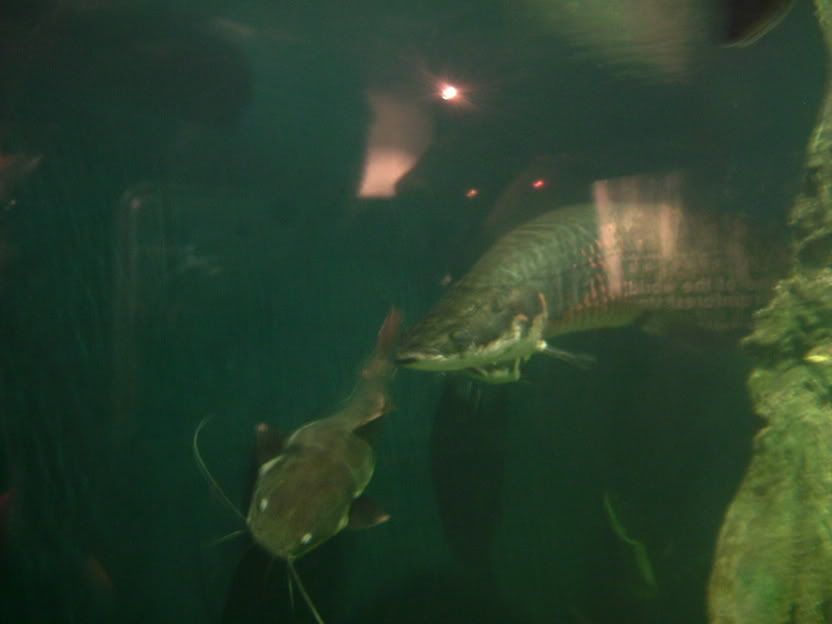 Terrarium section:

Iguana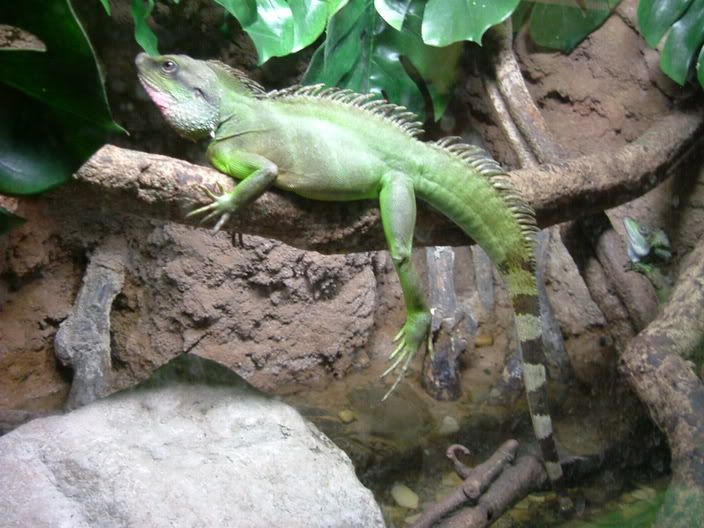 Water lizard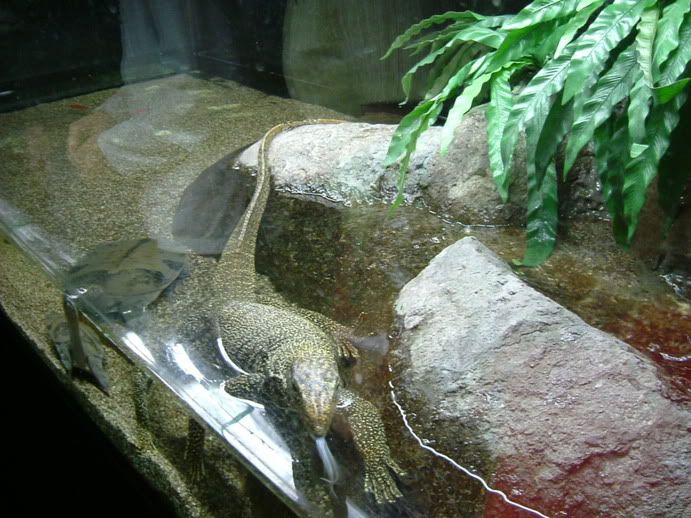 Chameleon. Very cute and active! :)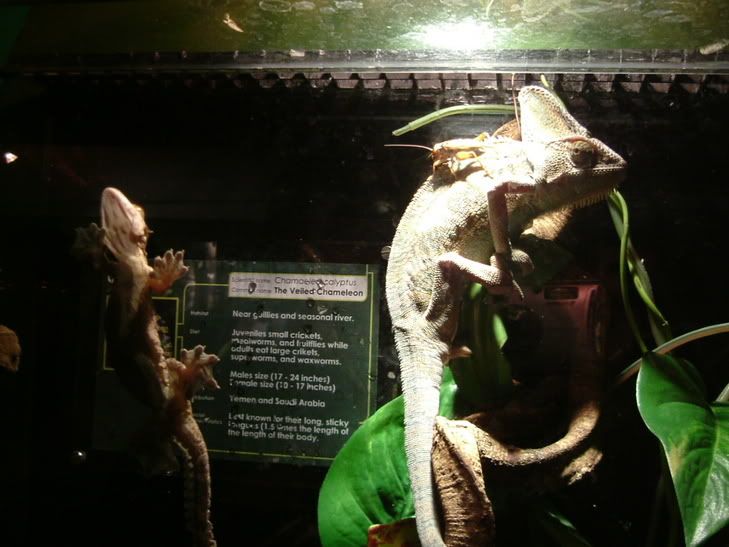 Fierce? :p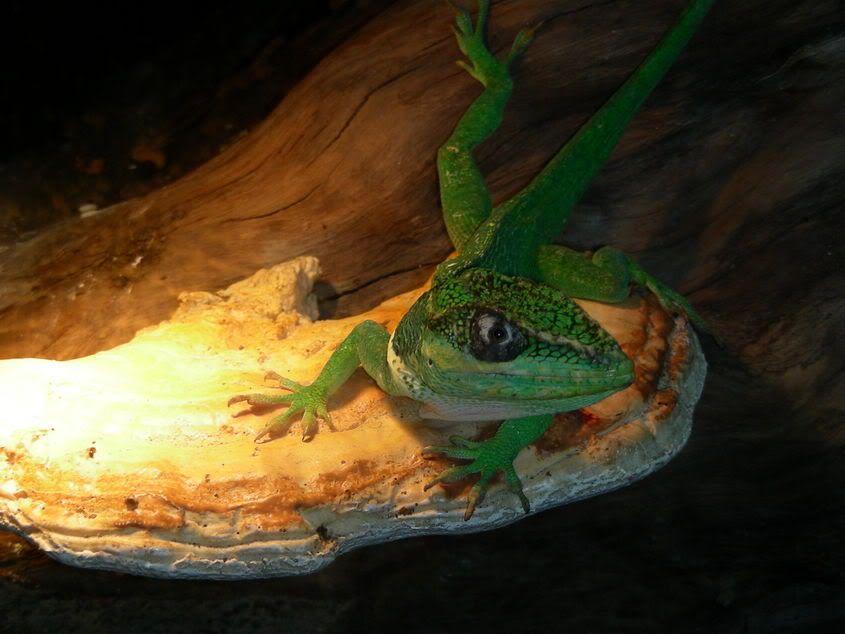 Frogs, frogs and more frogs!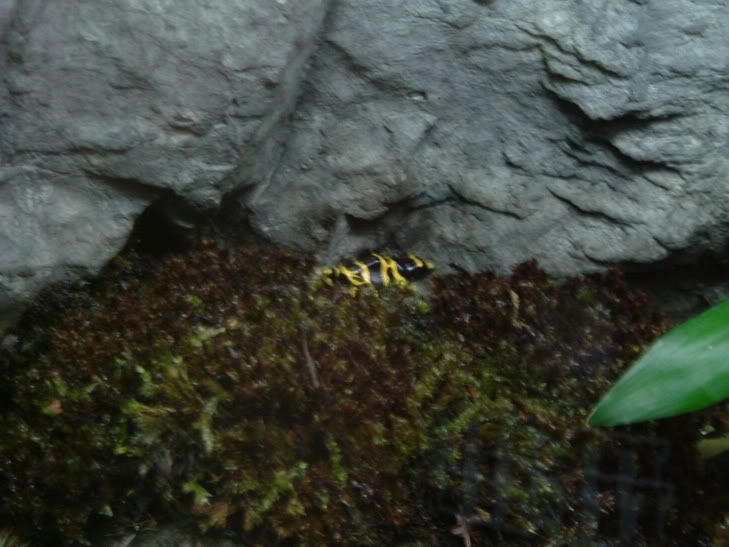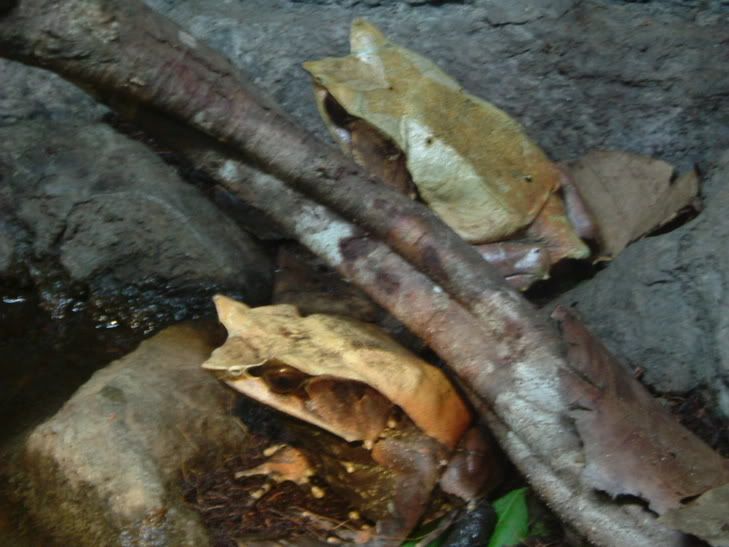 This frog is HUGE...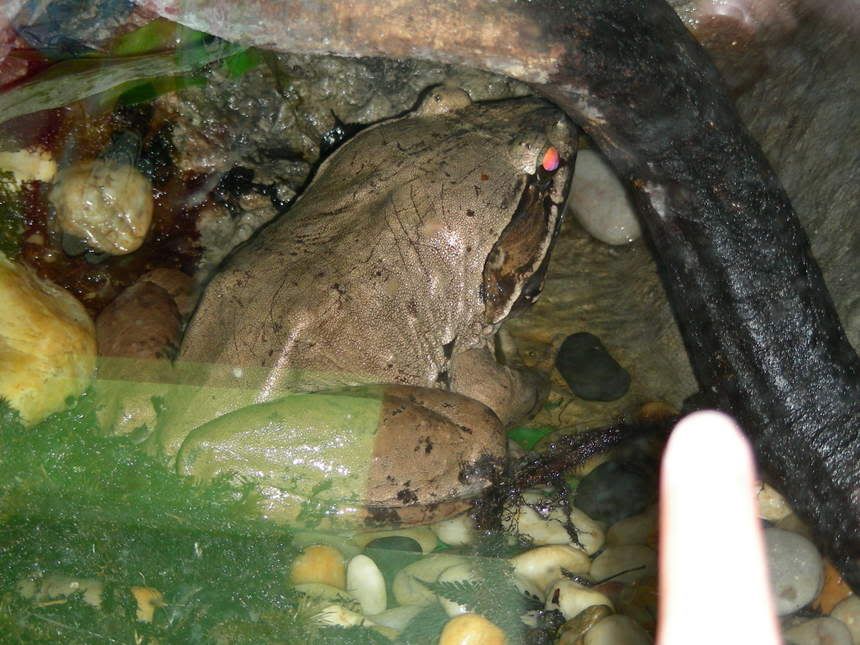 Marine section: Its Christmas time!
Lion fish
Shark! Oh, just a harmless Nurse Shark. :)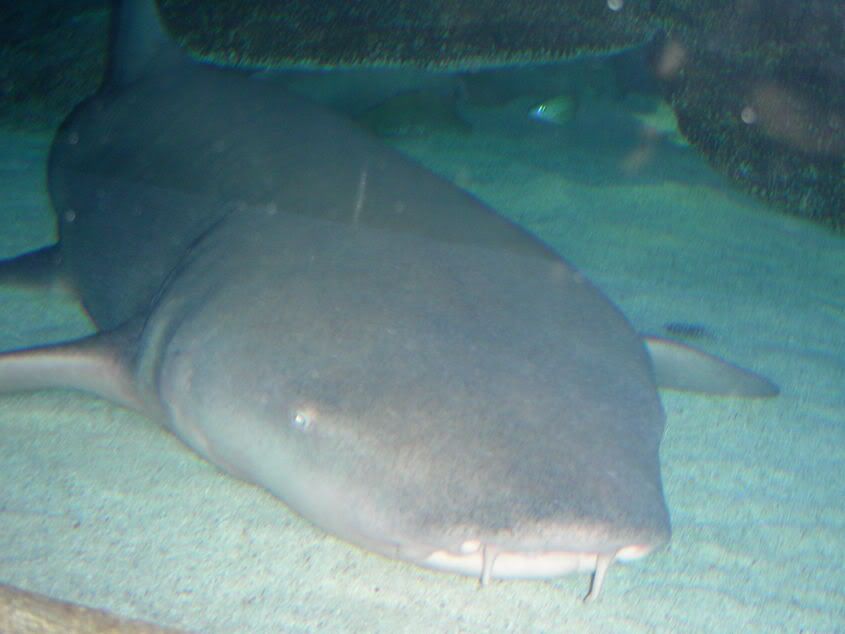 Shark egg case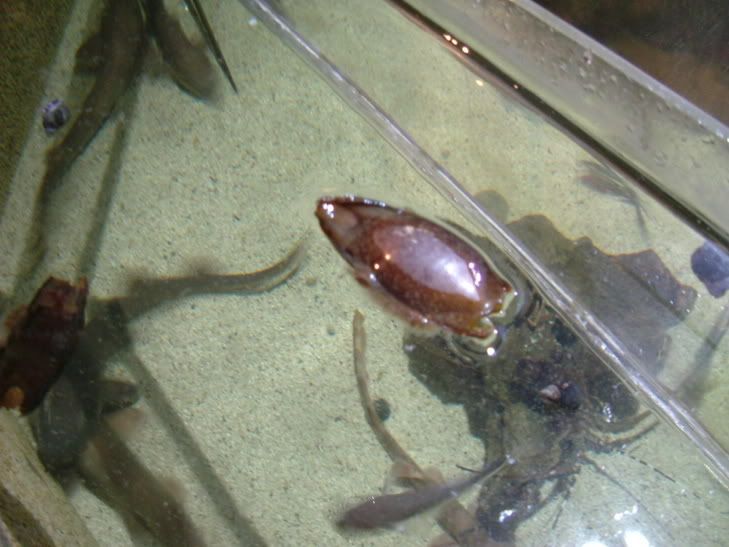 Hermit crabs... Look like theland hermits. No wonder so many land hermits were being kept in water and die...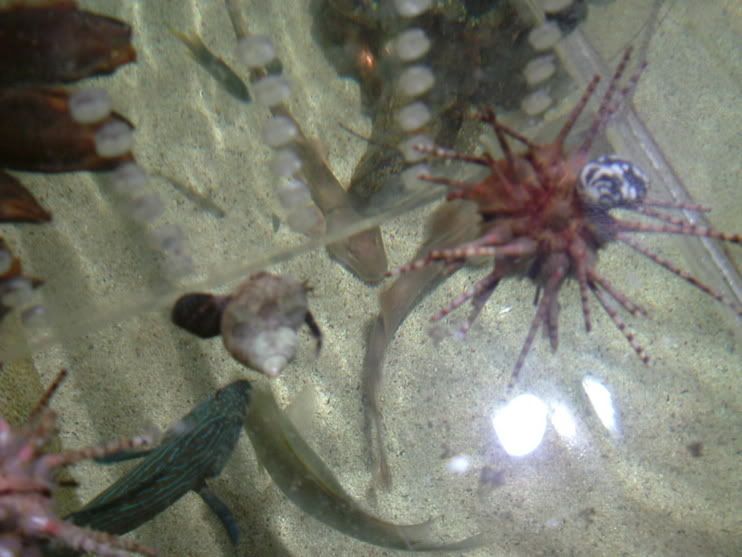 Sea cucumbers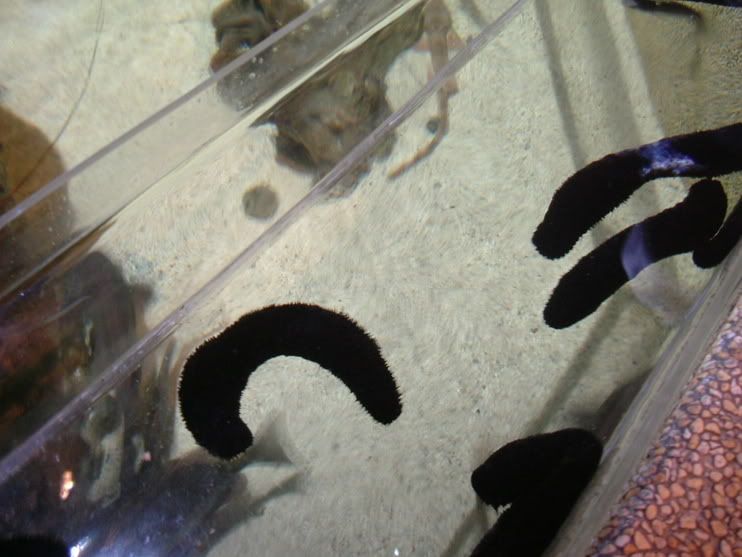 A very cute crab was climbing all over above the exhibit area...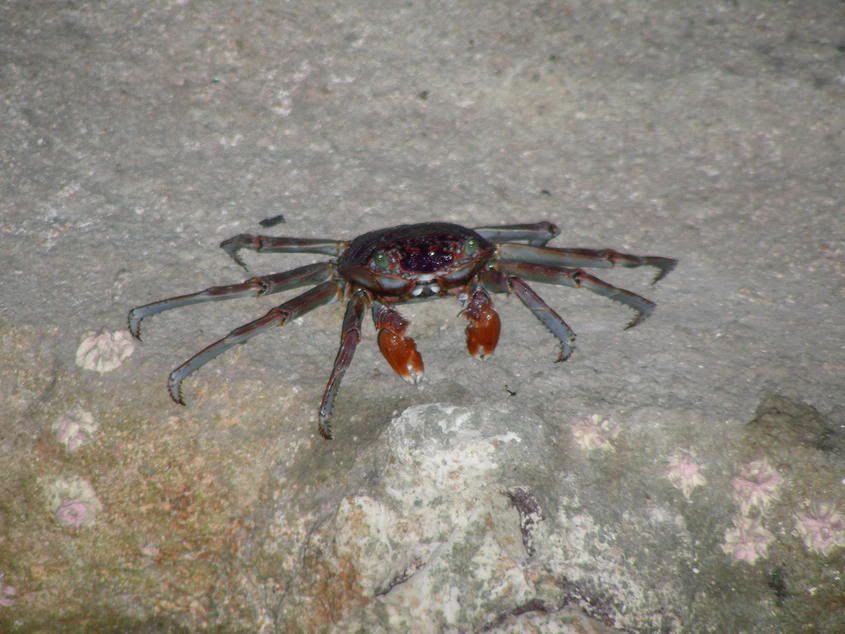 Corals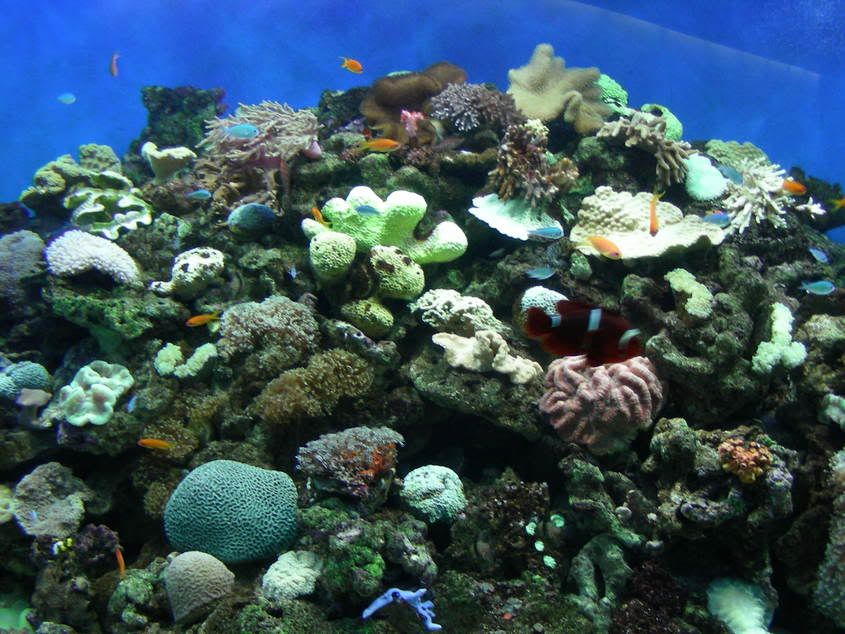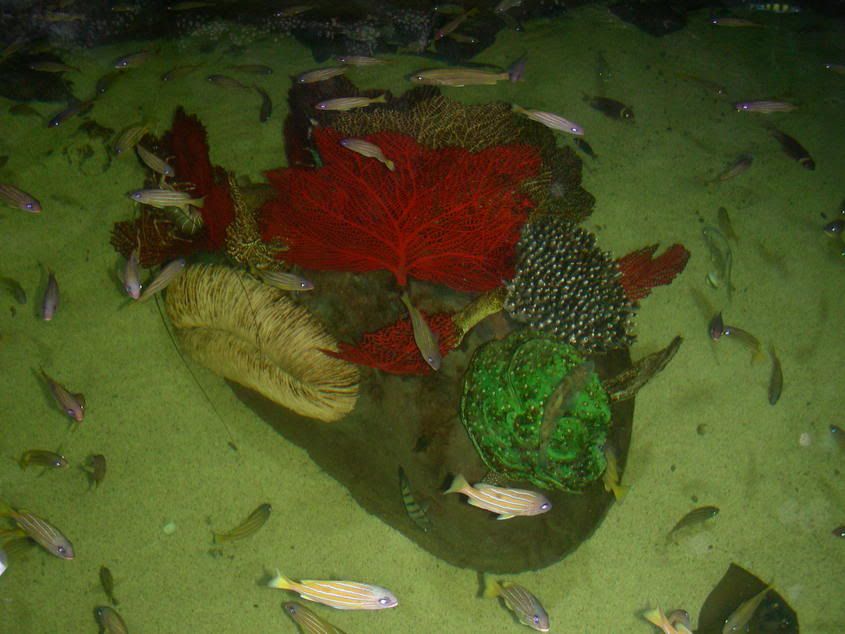 Thursday, December 29, 2005
Singapore fishy tour - Part 4 (Final)
Wow! Didn't realised I had not posted for so long! :p
Was away for a holiday, so forgive me... :)
Back to the tour... Part 4 would cover the places we went to at after Qian Hu Fish Farm. We went from Choa Chu Kang to Gan's Discus and Teo's Plant Farm at Lim Chu Kang before heading to C328 and Wu Hu Aquarium at Tiong Bahru.
We are at Gan's Discus Farm...
There are some very BIG pl*cos at Gan's. Very handsome looking and very big... :)
The display tank at Gan's. Very nice... The plants are growing excellent too... :)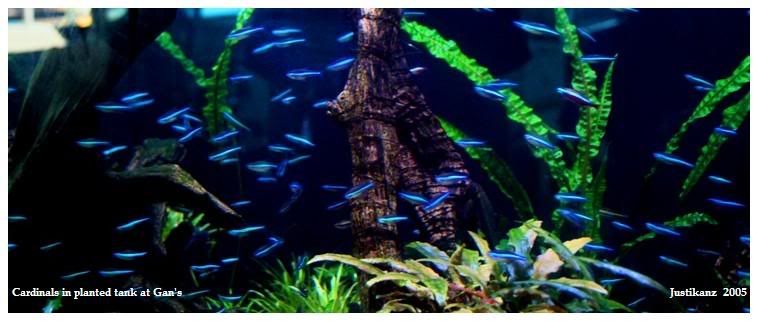 And this is the world famous Mr Gan! :)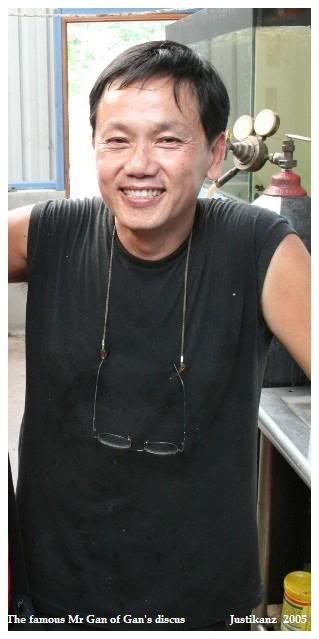 Then we went to Teo's Plant farm... There are lots of man made showers... :p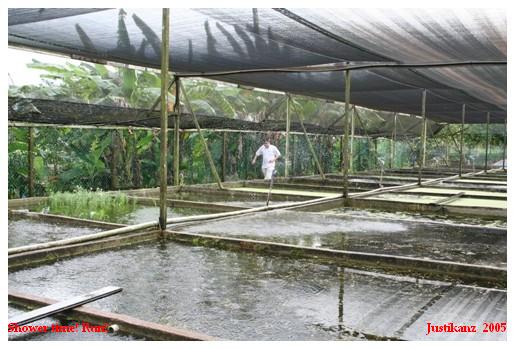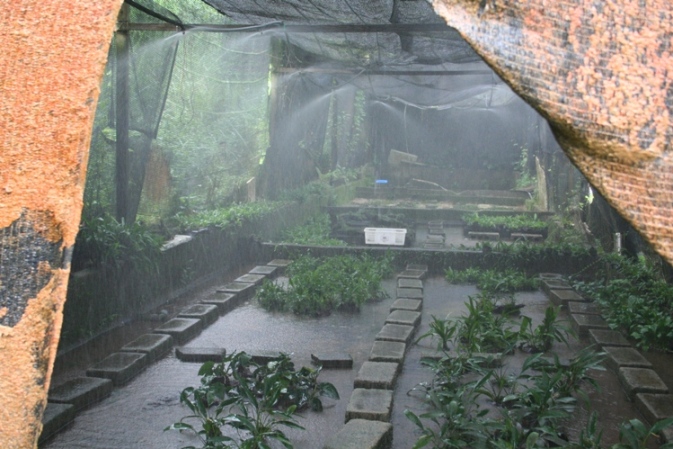 There are so many things to see and buy there! I went berserk!... Keke... :p There are fields of plants, cultured emersed and submersed... Here's some of them...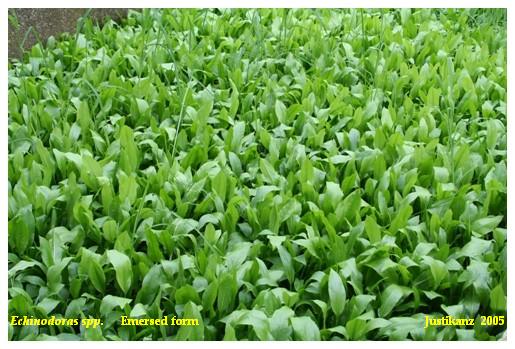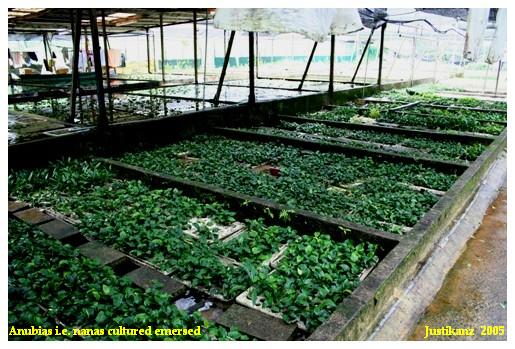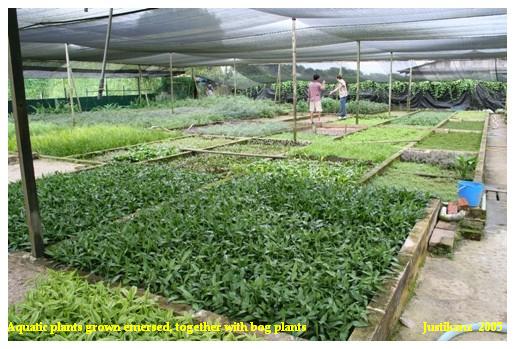 There are several display tanks with beautiful plants and spawning fish!...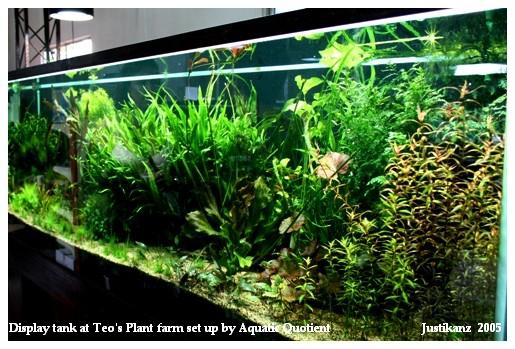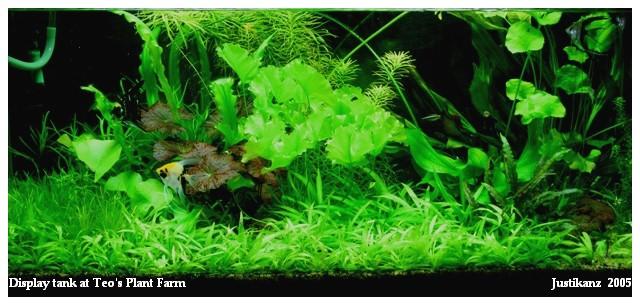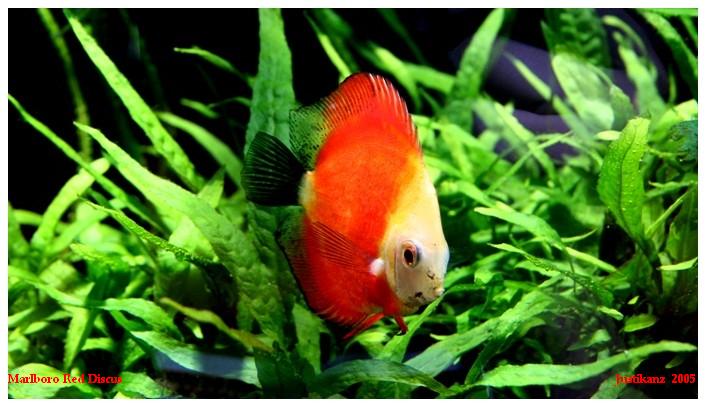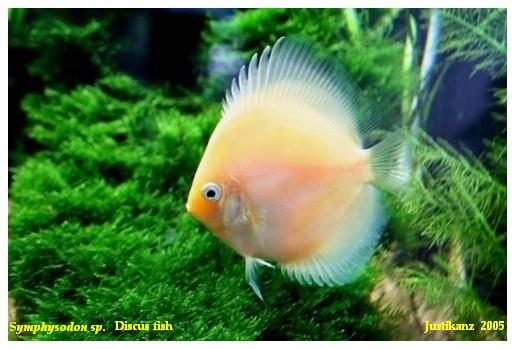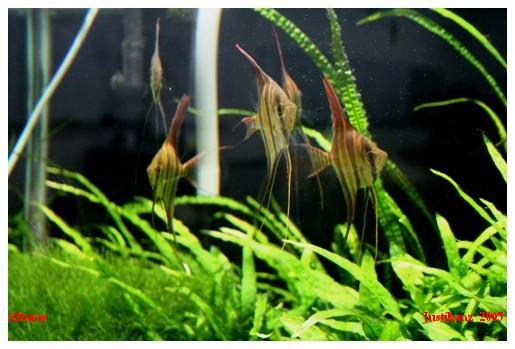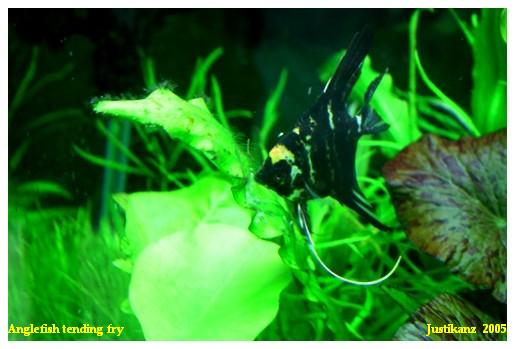 Didn't take pics at C328 and only have a couple for Wu Hu...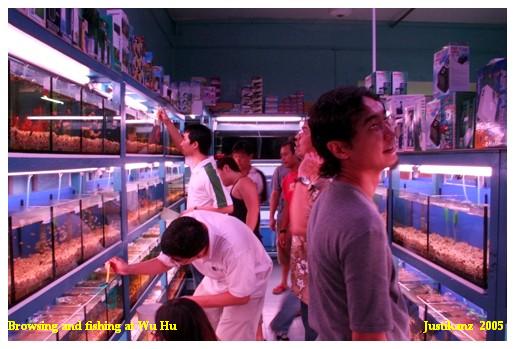 The Porthole or Flagtail Catfish, an interesting but unfortunately not so commonly seen or kept catfish... :p
Tuesday, December 20, 2005
Singapore fishy tour - Part 3
Hmm... had been a busy week and so forgot to post... :p Where were we? Part 3... Hmm...
From Jln Kayu, we went on to Qian Hu Fish farm at Choa Chu Kang!... Lots and lots of fish there... We first started with the quaratine area, then invaded the sales area, followed by the rest of the farm... Too bad I still din get a chance to see the arrowana ponds... :p
Quarantine areas: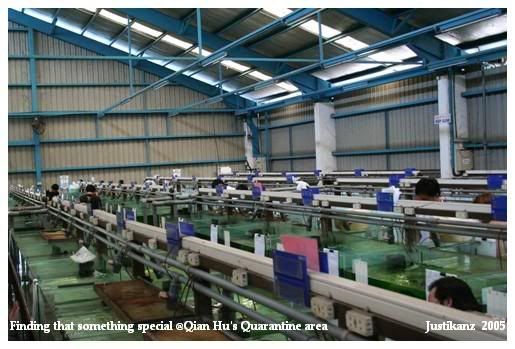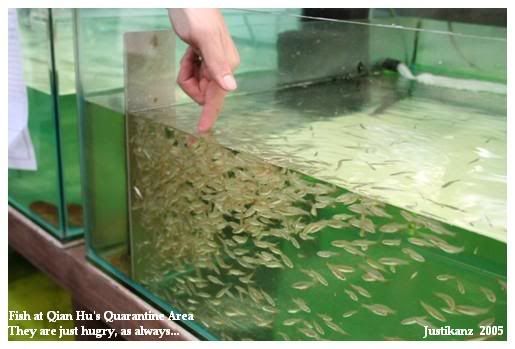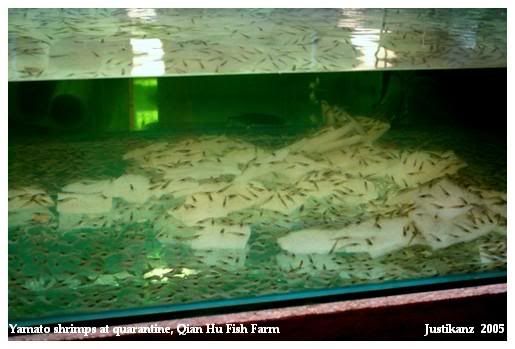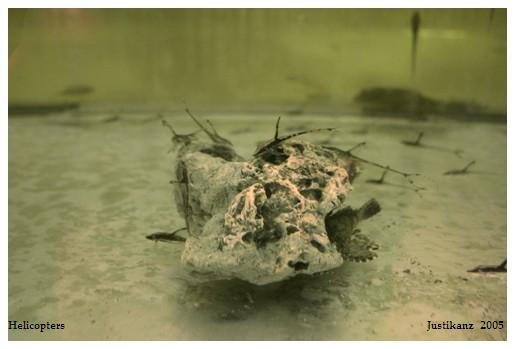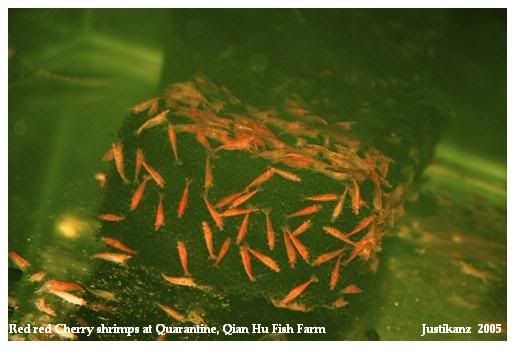 Sales area: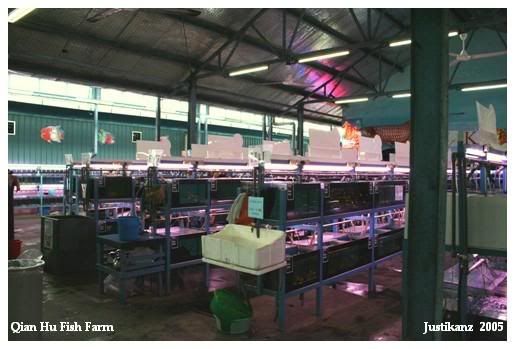 Very pretty fish, but very aggressive: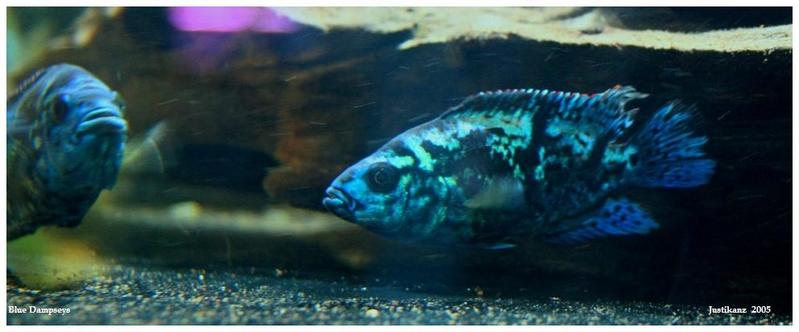 Display tank at Qian Hu: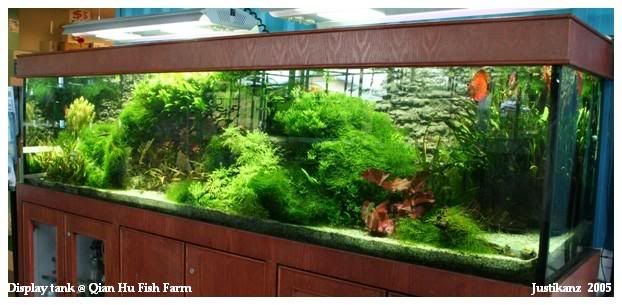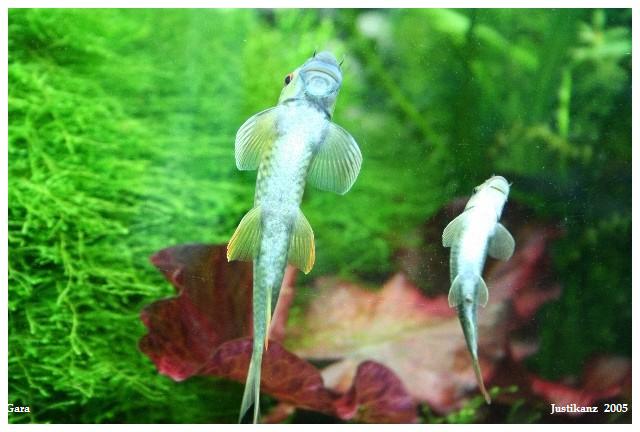 Bull frogs!: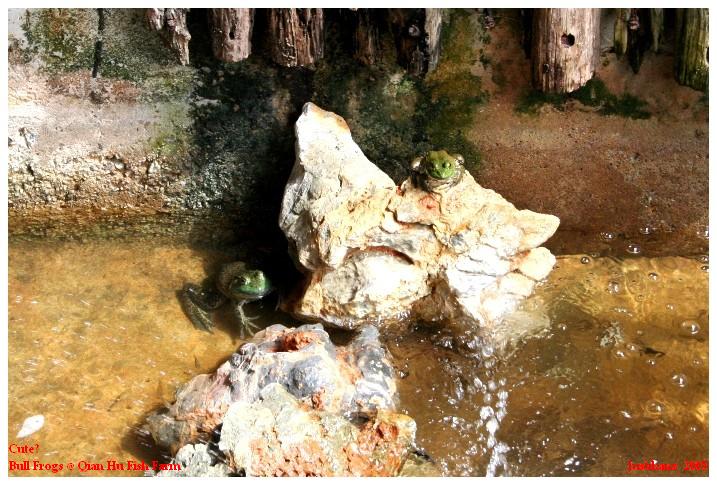 From Qian Hu, we proceed to the world famous Gan's Discus and then to Teo's Plant Farm. Ooo... :)
Until next time... :p